State-of-the-art manufacturing plants.
The plastic recycling process in Lavergne's transformation facility is entirely automated.
When the feedstock enters the Lavergne facility, it follows a transformation process, whereby old used plastics is turned into new Post-Consumer Recycled (PCR) resins.
The process follows specific steps: shredding, separating, cleaning, mixing additives, and reactive compounding. We organize the steps in three separate centers:
Plastic Care Center
Additive Mixing Center
Reactive Compounding Center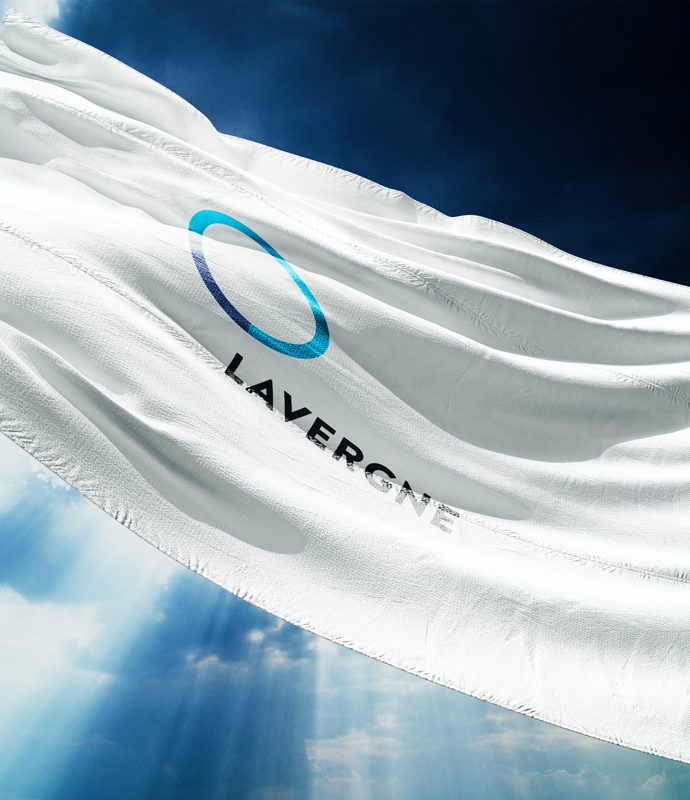 Every manufacturing plant contains its own proprietary technologies, R&D team and moulding tech support.
01. Plastic Care Center
Shredding, Separation, Cleaning, Sorting
This center is where plastics, received from partner recyclers, are treated and restored rather than let go to landfills. They are shredded into smaller flakes, separated by type and color, cleaned to remove contaminants, and deep washed, and then sorted and homogenized in 16 mixing silos.
Proper segregation
Contaminants removed
Homogenization
01. Plastic Care Center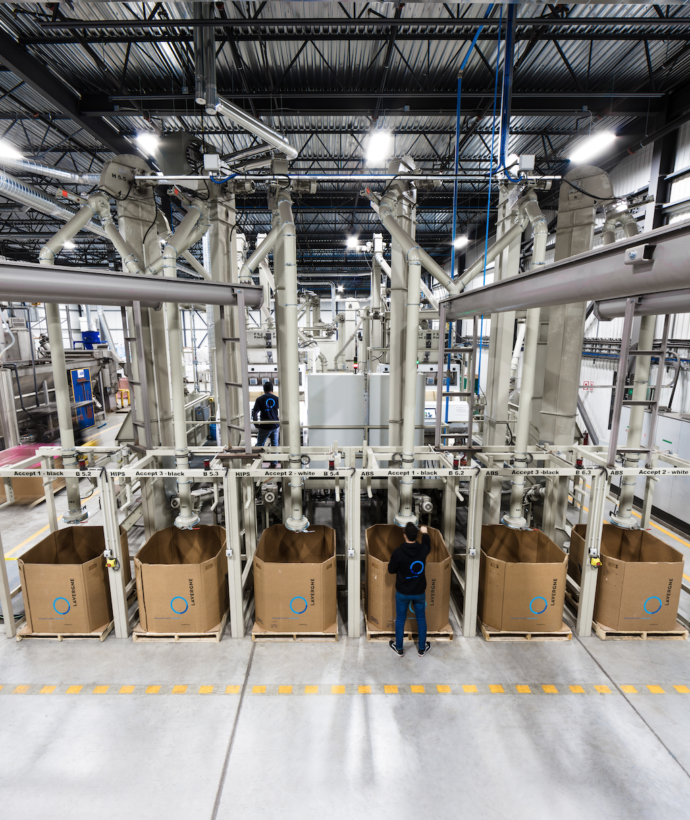 02. Mixing Additives Center
Mixing/formulation additives
In this center, in order to rebuild the molecular chain and create a resin tailored for specific client applications, our scientists develop an additive formulation, which includes a recycled base polymer and additives. These additives, the secret sauce, ensure that the resin meets new resin specifications including color matching.
Tailor-made experience
Alloys formulation
Additives/color matching
02. Mixing Additives Center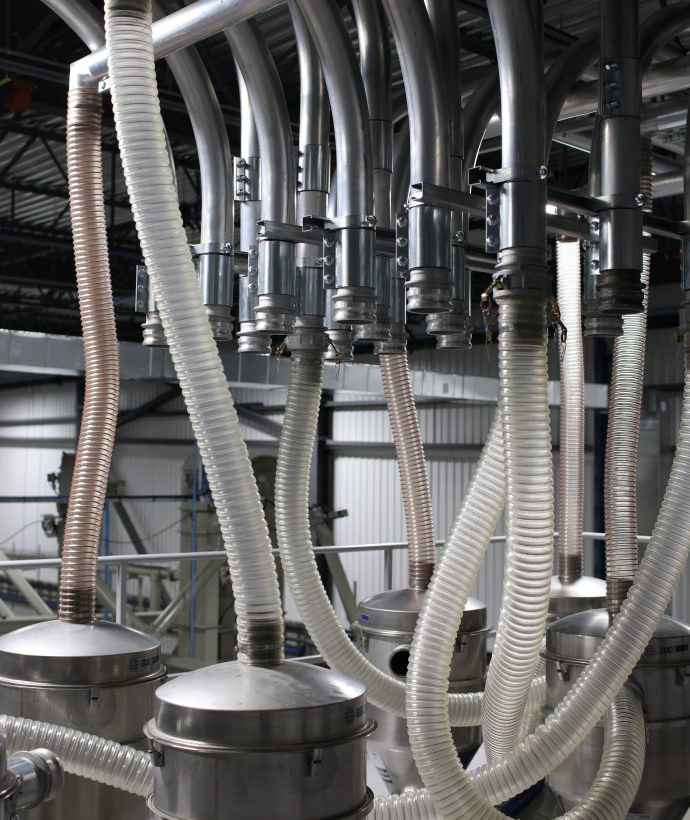 03. Reactive Compounding Center
During the reactive compounding phase, the base polymers and additives are melted and blended. The resulting compound then undergoes extrusion and is cut into pellets. To ensure the high quality, every step is monitored, and every batch is tested in Lavergne's certified quality testing laboratory.
Precision feeding system
Continuous process monitoring
Certified quality testing lab
03. Reactive Compounding Center